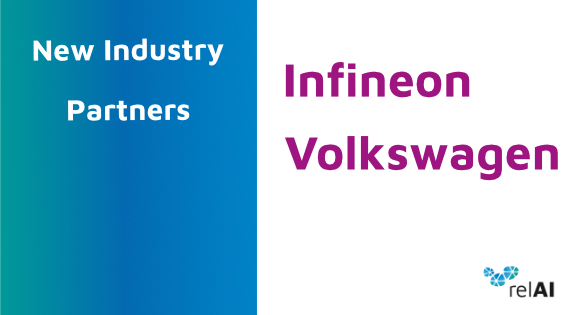 We are proud that our network is constantly growing and welcome the industry partners Infineon and Volkswagen into the relAI family!
One of relAI's main objectives is to transfer the research results in reliable AI technology to industry. The partnership of relAI with industry not only ensures this transferability, but also contributes to the education of future experts in reliable AI, dedicated to guaranteeing the safety, security, and privacy-preservation in AI-based applications in domains such as autonomous driving (Volkswagen) and AI-based semiconductor solutions (Infineon).
This partnership is mutually beneficial to both, our students and our industry partners: The students have the opportunity to work with renowned companies to gain practical knowledge during projects, workshops and internships.Our partners get to work with talented young scientists from all over the world, with cutting-edge expertise in reliability.