The goal of our Konrad Zuse School of Excellence in Reliable AI is to train future generations of AI experts, who for the first time combine technical brilliance with an eye on AI's implications for society. Our novel, highly innovative AI program educates top international candidates in the end-to-end development of reliable AI systems (including scientific knowledge, business expertise, and industrial exposure). The school is embedded in the unique transdisciplinary Munich AI ecosystem, combining the expertise of the two Universities of Excellence TUM and LMU and closely integrates various non-university research institutions and industry partners.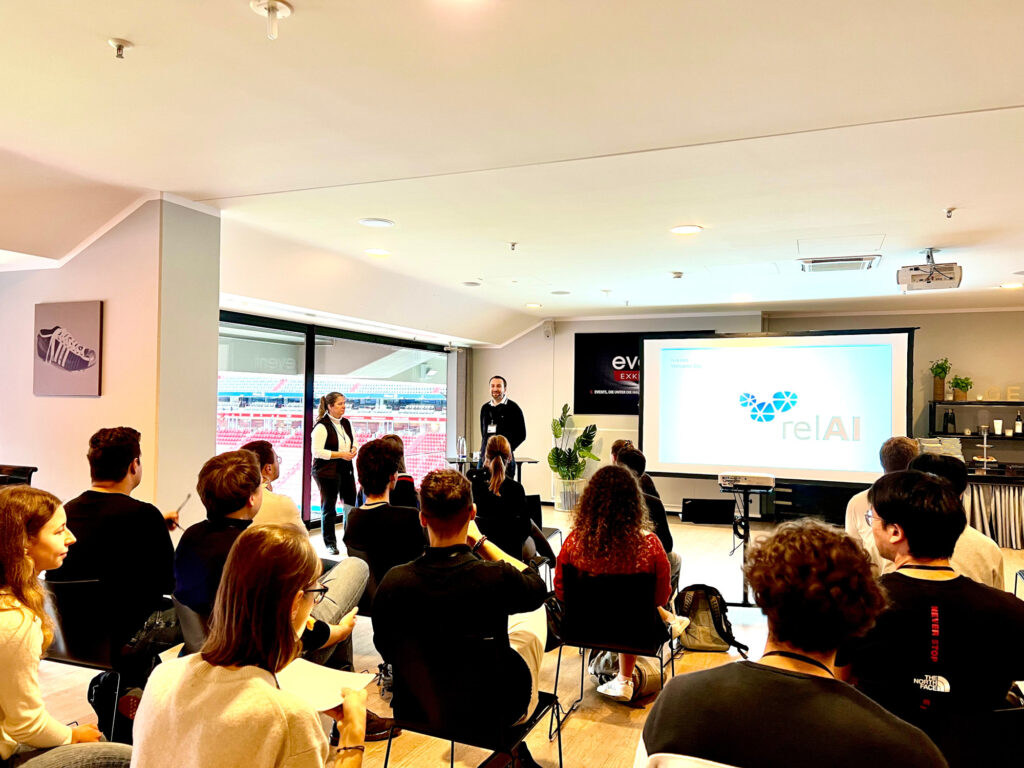 relAI Program
Our Konrad Zuse School of Excellence in Reliable AI builds on a unique school concept. This results from the observation that a successful education in AI should not be restricted to a single aspect of research, but requires access to an entire spectrum of different qualification measures including scientific knowledge, business expertise, and industrial exposure. Our cross-sectorial training prepares candidates for both academia and industry alike. In detail, our school's education concept pursues three core goals:
providing a coherent, yet flexible and personalized training,
offering early exposure to real-life challenges and having (business) impact of AI research in mind, and
fully embracing the international scope of reliable AI.
A cross-site curriculum on reliable AI enables frictionless course recognition for participants from the two universities. This curriculum is uniquely enriched by corresponding professional development courses, among others highlighting the societal implications of AI research as well as training in science communication. Moreover, industry internships and international stays enable early exposure to real-life challenges.
How to relAI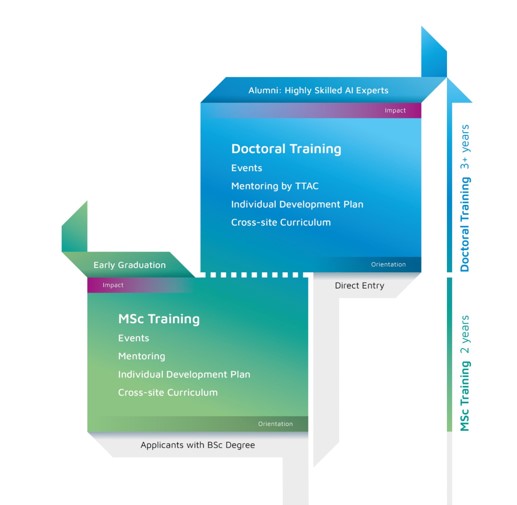 Our Konrad Zuse School of Excellence in Reliable AI program intertwines seamlessly with LMU's and TUM's MSc and PhD programs. MSc students enroll in master programs offered at TUM and LMU – for example, computer science, mathematics, and related – and courses mandatory for relAI will be recognized for their MSc program and vice versa. The same applies for doctoral researchers.
To earn the relAI certificate, MScs and PhDs need to earn credits in subject-related courses, gain relevant expertise, and participate in relAI activities. A more detailed description of mandatory and elective components may be found under the curriculum webpage. To enable all MScs and PhDs to excell, our Konrad Zuse School offers ample support: close mentoring by fellows from academia and industry, stipends for conference travel, and scholarships for top students.
To foster a cohort experience and integrate our students within the Munich AI ecosystem, we organize diverse events over the year. A two-way visiting program allows doctoral researchers to gather experience at top AI centers worldwide, and integrates international fellows into the research and education agenda. Lastly, we look forward to integrating our future alumni into our network.