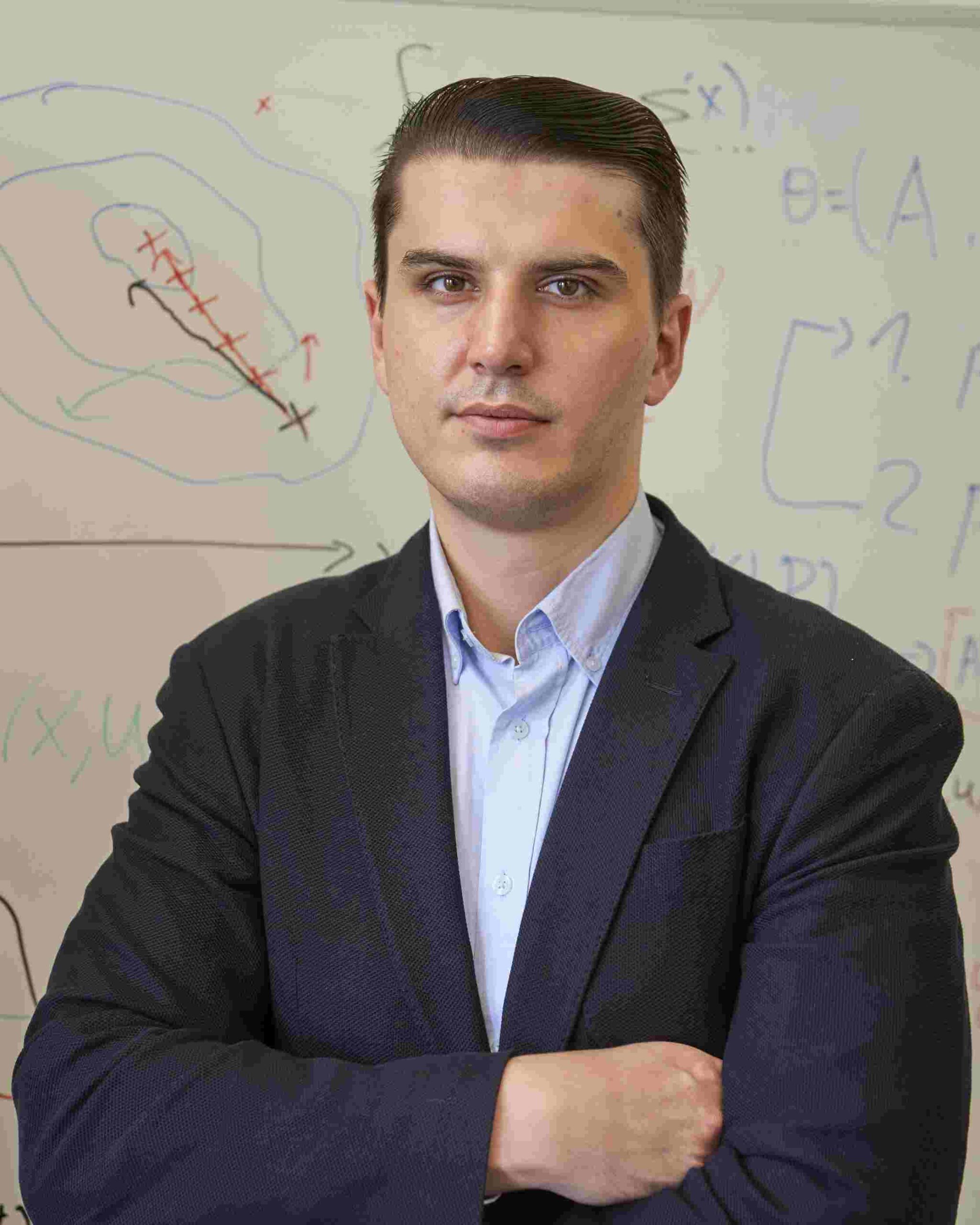 PhD
Velimir Todorovski received a M.Sc. degree in Electrical and Computer Engineering with focus on Automation and Robotics from Technical University of Munich, Germany in 2022. He completed his master thesis at the University of California, San Diego.
He is currently pursuing a Ph.D. degree at the Chair of Information-Oriented Control at Technical University of Munich and is a member of the Kondrad Zuse School of Excellence in Reliable Artificial Intelligence (relAI). Some of his research interests include data-driven control with safety and performance guarantees, prescribed-time control, source seeking, model-free stabilization and active learning of system dynamics with safety guarantees.
relAI Topics: Robotics & Interactive Systems, Foundations.